Fine's Gallery of Bonita Springs, FL has supplied countless natural stone and bronze fountain features for our high end and commercial clientele for decades. Featured here is a recent fountain we supplied in Southwest Florida which was installed by an install partner.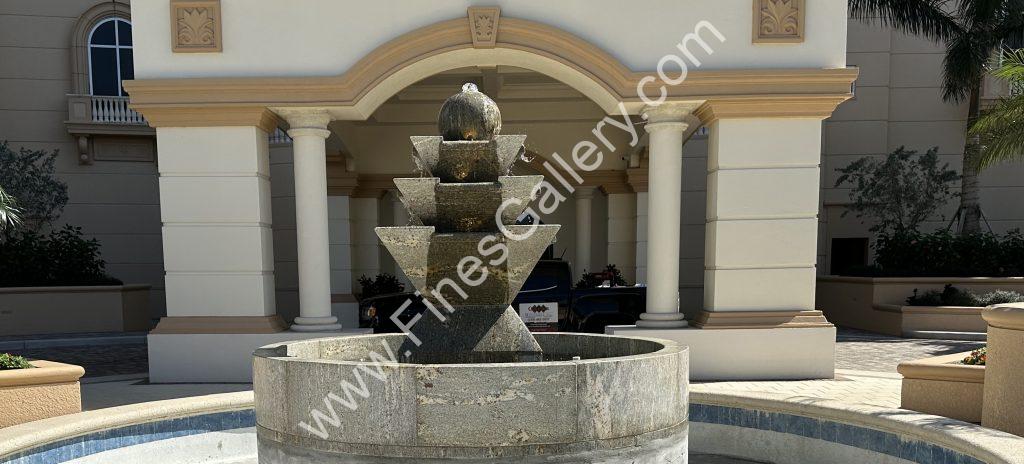 One can view hundreds of in stock natural stone fountains online by visiting our website and selection on ' SHOW IN STOCK ONLY'. Our in stock natural stone fountain options which range from italian and french style monumental masterpieces to more sleek modern styles can be purchased from stock or completely customized.
View our in stock inventory online here, now! – https://www.finesgallery.com/index.php?category=marble&sub1=fountain&page=1&cata=hl
Set in front of a modern themed Naples Florida high rise this outstanding fountain feature is trending in popularity due to the wave of contemporary style modern architecture now being seen worldwide.
Whether you're interested in selecting from our vast line of products or having your own unique vision come to fruition, we can assist you in making your vision come true. See examples of our in-house shop drawings of this fountain for reference of our design phase process.
1.866.860.1710
24971 South Tamiami Trail
Bonita Springs, FL 34134